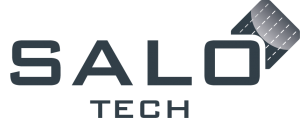 Designed for Nordics, Made in Finland
Salo Tech Oy manufactures Finnish SALO® Solar Panels in a manufacturing plant located in Salo Finland.
SALO® Solar Panels are designed for Finnish weather conditions. They can withstand heavy winds, rains and snow loads and retain their power producing ability for years to come.
SALO® Solar Panels are manufactured with a 100MW fully automated production line. An automated production line enables large production quantities, minimizes human error, and ensures the high quality of the product.
SALO® Solar Panels are tested multiple times during the production process to ensure their quality and durability for the next decades. We grant all SALO® Solar Panels products comprehensive material warranty, manufacturers' warranty, and power production warranty.
More information on high quality Finnish SALO® Solar Panels can be found from Salo Tech's web pages!